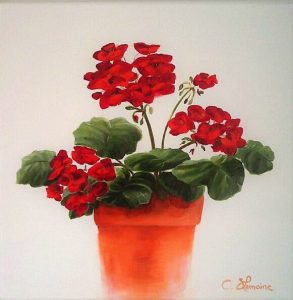 Red Geranium on White Background

Oil on canvas
40cm x 40cm
Artwork ~ Available ~ Still Life ~
This was a study of contrast between the red and the white while I had the strong desire to paint some geraniums. This reminds me very much of my childhood in Morocco where geraniums were in profusion decorating every corner.

R 3200
Would you like to buy this painting?
Please fill in form below, we'll be in touch to confirm availability and payment / shipping details.
We welcome international enquiries.